FacilityStudy - warum eine Machbarkeitsstudie sinnvoll ist...
Sie haben einen Standort und suchen nach einer nachhaltigen Nutzung für dieses Grundstück?
Sie haben eine konkrete Projektidee, nämlich eine Windenergieanlage zu bauen?
Dann wird Ihnen eine Machbarkeitsstudie eine gute Entscheidungsgrundlage zur Bewertung der Projektidee liefern – damit Ihr eigenes Projekt "Windenergieanlage" Aussicht auf Erfolg hat -oder eben nicht.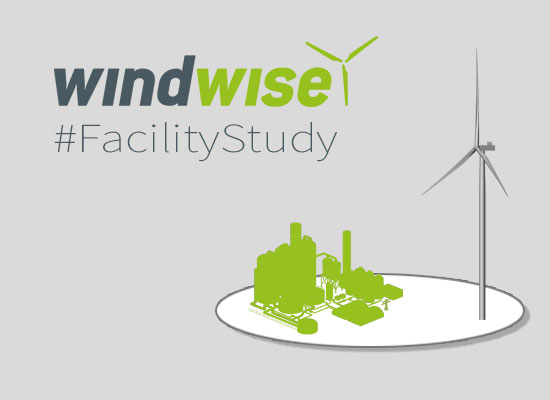 ...eine Machbarkeitsstudie verringert signifikant das Risiko,
eigene Ressourcen in eine Fehlinvestition zu stecken!
Projektidee Windenergieanlage -
mit der windwise-Machbarkeitsstudie auf dem Weg zum Erfolg
Sie sollten eine Machbarkeitsstudie für Ihre Projektidee durchführen, noch bevor die Arbeit daran begonnen hat. 
Die winwise-Machbarkeitsstudie kann der Startschuss für Ihre Projektplanung einer Windenergieanlage sein.
Assessment of on-site wind conditions compared to local energy demand
Provision of maps of the ground surface
Survey of property owners
Analysis of the regional development plan
Inspection of the location
Mapping the wind farm layout
Meeting with mayors and authorities
Obtaining a legal opinion
Lohnt es sich, die Projektidee "Windenergieanlage" weiterzuverfolgen?
Projektidee Windenergieanlage -
mit dem Support des windwise-Teams - schlüsselfertig bauen!
Was braucht es, um das Projekt "Windenergieanlage" zu realisieren?
windwise - bietet kaufmännische, rechtliche und vor allem technische Unterstützung
Vertragsabschluss
Projektpartnerklärung
Genehmigungsverfahren